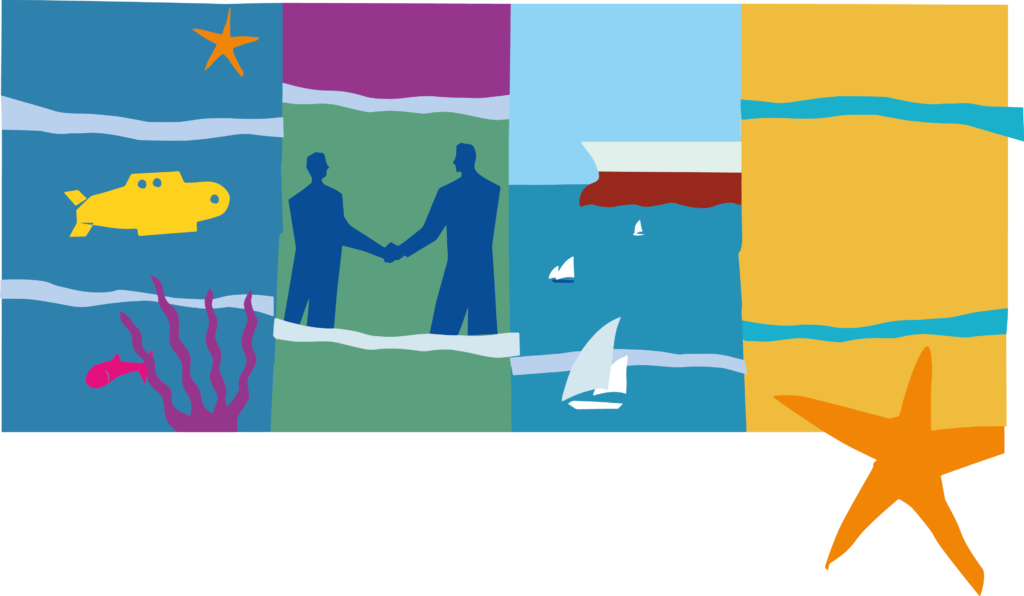 Under the aegis of the European Commission – DG MARE

High Level International Stakeholders Event
"Boosting transnational cooperation through
the Black Sea – Danube Macro-Regional Hub"
Bucharest, 31 May 2019
Organisers:
Danube – Black Sea Macro-Regional Hub,
chaired by Cluj IT Cluster
EUROLINK-House of Europe Foundation
International Honorary Chair "Jean Bart" in favour of the EU Strategy for the Danube Region (CIO-SUERD), project coordinated in partnership with the Romanian Academy

CLDR Romania
"Local Communities along the Danube River" Association (CLDR – Member of CoDCR)

Associated Media Partners:
National Press Agency "AGERPRES", Media TV, Radio7, "Opinia Nationala" Newspaper, Juridice.ro.
Media Partners:
Finantare.ro, CaleaEuropeana.ro, Europolis-forum.ro, Comunicatii Mobile, CalendarEvenimente.ro, ComunicateMedia.ro, Tribuna Economica, PRwave.ro, BrandInfo.ro, SmartFinancial.ro, Tomisul Cultural, 24PHarte.ro, Buletin Dunarean
---
Core objectives:
As the main decision makers and stakeholders decided that there is a strong need to revise and improve of both EUSDR and the "Black Sea Synergy" strategic document, the core objectives of our event are:
to interconnect, on the one hand, the key components related to blue entrepreneurship, innovation and investments, and on the other hand, to provide the opportunity of reactivating and dynamise new transnational cooperation platforms, aimed to provide technical assistance in all related fields (climate change, environment/biodiversity protection, maritime policies, tourism, fishing and aquaculture).
to fully enjoy the potential of the new Danube – Black Sea Macro-Regional Hub, mainly of its services and emerged partnerships oriented to providing solutions and needed innovative applications in most diverse fields.
The project is realized in cooperation with the Centre Européen Robert Schuman in Scy-Chazelles (France) and with the financial support of the European Program "Europe for citizens".
Main components:
The main components are:
Official Opening under the slogan: "Plastic-Free Oceans";
Thematic Workshops):
A) Debating and Adopting the Strategic Road-Map for maritime energy
B) Improving the integrated policies and maritime governance on the basis of the EU model in the Danube – Black Sea sub-region
C) EU Funding sources and financial incentives for the development of nautic, coast and ecological tourism. The opportunity of PPP solutions for local communities and county councils, financed directly from Brussels
D) Ways to promote sustainable aquaculture. The perspective of fishing and aquaculture in the Danube Delta
Debating the document "Actions & Measures Plan in view of revitalising cooperation in the Black Sea – Danube Region"
Awarding Ceremony of Trophies & Diplomas of Excellence "Social&Economic Innovation in the Black Sea Basin – Danube Region"
Exhibition of Best Practices & Success Stories from previously developed European projects
Networking & Matchmaking in view of structuring new partnership consortia
SPECIAL GUESTS / Key SPEAKERS (Previsional list)
Sever AVRAM – Danube Regional Commissioner, General Coordinator CIO-SUERD "Jean Bart"
Jamil BENABDALLAH – Consultant / Association for the Development of Social and Health Tourism
Alexandru BOBE – Honorary Consul of Estonia in Constanța
Stelian BRAD – Cluj IT Cluster / President of Danube – Black Sea Macro-Regional Hub
Melania-Gabriela CIOT – Secretary of State – Ministry of Foreign Affairs
Cristina CUC – Coordinator PA Transport EUSDR – Ministry of Transport
Dan DUNGACIU – Black Sea University Foundation – Romanian Academy
Pietro ELISEI – EC Programmes UIA and URBACT Expert, Urbasofia's Director & Founder
Alexandru ENE – Western Balkans & Regional Cooperation Department – Ministry of Foreign Affairs
Cristian GHICA – Vicepresident of the European Affairs Commission – Senate of Romania
Radu GORINCIOI – EUSDR National Coordinator – Ministry of Foreign Affairs
Peter LANGER – Head Danube Commissioner, General Coordinator CoDCR
Laurențiu LAZĂR – Honorary Consul – Embassy of Norway
Liliana LOMBARDI – Consultant / Ministry of Regional Development and Public Administration
Laurențiu MIRONESCU – Director COREMAR / President Romanian Naval League
Anca PAVEL NEDEA – Executive Director Employer Organisation Mamaia Constanța
Victor NEGRESCU – SNSPA, ex Minister for European Affairs
Petrișor PEIU – Black Sea University Foundation – Romanian Academy
Petre PRISECARU – Institute for World Economy – Romanian Academy
Ionuț PURICA – Executive Director Advisory Center for Energy and Environment
Gabriel RAICU – President CLDR / ViceRector of the Maritime University in Constanța
Daniel Filip TANDREU – Economic and Commercial Department – Embassy of Germany
Representative of DG MARE – European Commission
Representative of the Black Sea Basin Programme 2014-2020
Representative of Romanian Naval Forces
Representative of WWF Romania
The event will be mainly opened to participants from EUSDR and Black Sea Basin countries and the expected number of participants is 100 persons.